VIU collaborates with MIT on congenital cataract project
The VIU contributes its eye tracking expertise to studying vision in pediatric cataract patients
April 2, 2020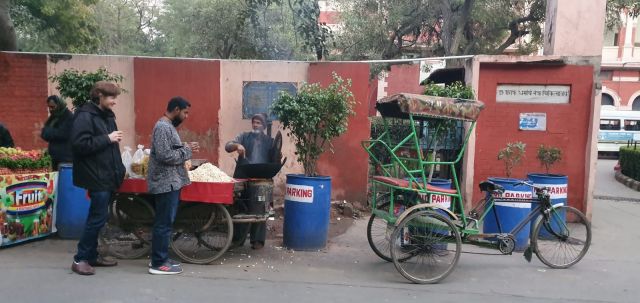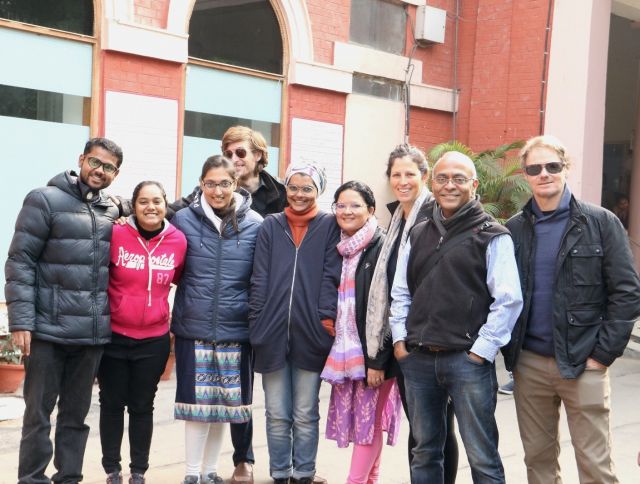 VIU graduate student Puneeth Chakravarthula and VIU project scientist Matt Peterson spent a month in Delhi, India collaborating with Prof. Pawan Sinha's Laboratory for Vision Research from the Brain & Cognitive Sciences department at MIT and their scientific humanitarian Project Prakash program. Project Prakash, started in 2005, sends doctors to rural Indian villages and cities to conduct basic vision tests on children from some of the millions of families whose minimal access to these basic medical services stands as a major contributor to the high prevalence of (mostly preventable) pediatric vision problems within these communities. Without early intervention, some of these conditions continue to impact normal daily functioning throughout the lifetime, often greatly decreasing quality of life. Prakash doctors perform all procedures, regardless of their cost, pro bono. Beyond its humanitarian efforts, Project Prakash offers an unprecedented opportunity to advance our scientific understanding of how the visual system develops and adapts–or fails to adapt–when the sensory input that typically-developing visual systems use to learn the structure of the world is impoverished or eliminated, and the plasticity of the system once typical sensory input is established later in life (after many "critical developmental windows" have lapsed).
Project Prakash has focused on one especially challenging condition over the past decade: (congenital) pediatric cataracts, which are thick, opaque coverings on the lens of the eye that diffuse incoming light such that fine details and contrast are greatly reduced or even eliminated before the image reaches the retina. Project Prakash brings children diagnosed with dense bilateral cataracts to Dr. Shroff's Eye Hospital in Delhi. Pawan's group is interested in how visual perception operates when the brain fails to receive the visual information (i.e., light) from which it typically can learn the visual structure of the world, and to what extent and in what way might the brain be able to "learn to see" once input is restored later in life: What can the brain, and thus the patient, "perceive" the moment when the retina/brain receive their first input of light? If some visual categories are not present at first sight (e.g., objects or scenes or people/faces), can those categories be "learned" through visual experience?
Puneeth, Matt, and Miguel spent their time in India developing eye tracking methods to understand how oculomotor behavior is disrupted in pediatric cataract patients, and how they deploy fixations to explore complex natural images once the cataracts are removed.